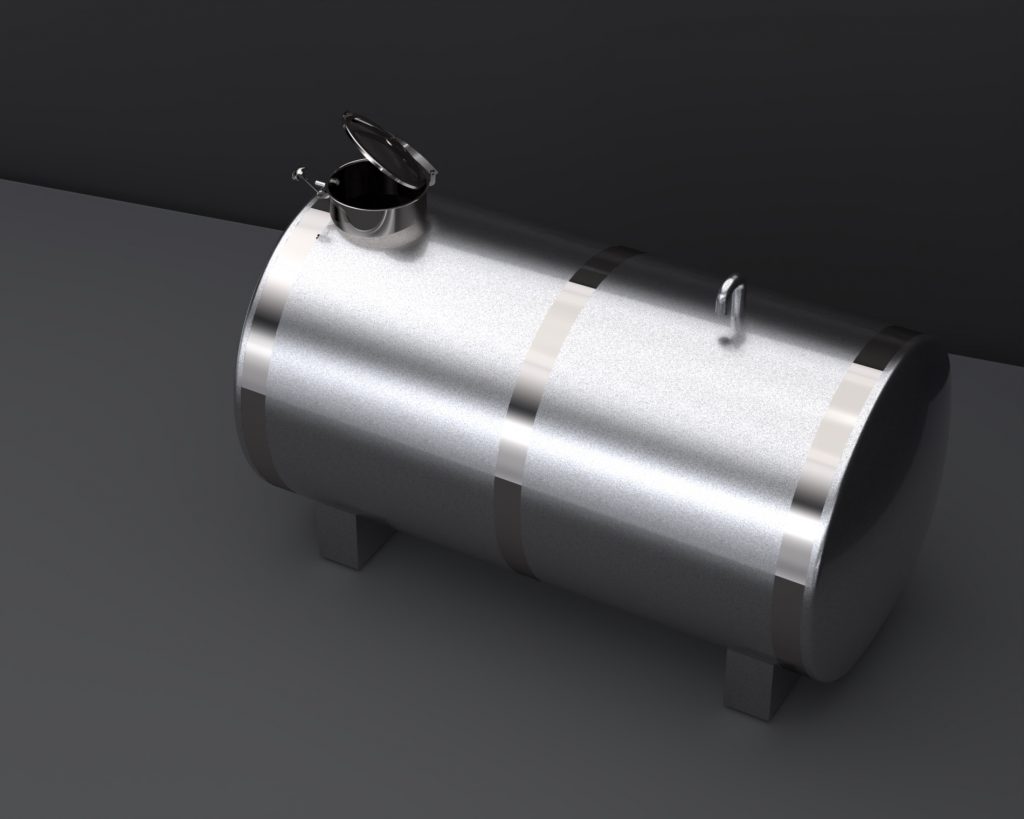 What is a Stainless Tank and Where Is It Used?
posted by:

admin

No Comments
What is Stainless Water Tank?
A stainless steel water tank is a tank made of stainless steel material that is used to store water. Stainless steel is a type of steel that contains chromium, which gives it the ability to resist corrosion and rust, making it a durable and long-lasting option for water storage. Stainless steel water tanks are commonly used in residential and commercial settings, as well as in industrial settings for water storage and treatment. They can also be used for other liquids such as chemicals, fuel, and oils. They come in various sizes, shapes and types.
Where Are Stainless Warehouses Used?
Stainless tanks are used in a variety of industrial and commercial applications. In particular, stainless steel materials are frequently used in industrial applications such as food processing, water treatment, pharmaceutical production, chemical production and storage. In addition, stainless tanks can be used in applications such as restaurants, automatic wires, storage of various commercial and consumer products.
The advantages of stainless tanks are their durability, ease of cleaning and not being affected by corrosion. Therefore, stainless tanks are preferred in applications such as food processing and storage. In addition, stainless tanks are used in applications such as chemical production and storage, because in these applications the materials must not come into contact with chemicals.
It is used in home, school, kindergarten, workplaces, plazas, apartments, construction sites and construction areas. You can get the sales prices and detailed information of the stainless water tank and water tank from our sales representatives, you can contact our sales departments and request information and prices.
General Information:
Stainless Steel – Chrome Nickel Mixed AISI 304 (optionally 316) steel is produced. During production, joining and welding processes are carried out in certain parts of the warehouse, and these processes are combined with welding called argon gas. It gives the feature of stainless in the production made with this gas.
Which products are used in the storage, mixing or storage of Stainless Warehouses?
It supports up to 400°C in chemical reactions.
It is resistant to mechanical resistance and friction as a structure.

We manufacture our Stainless Steel Warehouses from AISI 304 – 316 steel sheet suitable for food.

We produce products such as Water Tank, Milk Tank, Fruit Juice Tank, Olive Oil Tank, Vinegar Tank, Molasses Tank, Chocolate Tank, Chemical Tank, Acid Tank, Glucose Tank, Fuel Tank Tank, which can be mixed and stored.

Thanks to the raw materials we use and argon welding, it is resistant to rust.

It does not leak, the inner surface of the tank is slippery and smooth, we produce from 500 liters to 100,000 liters.
We produce with the feature that you can connect more than one stainless tank to each other.
We produce Horizontal Stainless, Vertical Stainless and Prismatic Stainless Steel Tanks according to the purpose of use and the area where the warehouse will be placed.
We have on-site assembly service in the Stainless Warehouse.
Stainless Steel Warehouse Usage areas: Schools, nurseries, workplaces, plazas, apartments, construction sites and construction areas.
How can I procure?
You can request information and prices by contacting our sales departments about stainless water tank prices.
The services we offer and our quality certifications show that you are the only one in our field. It always carries out customer-oriented works.